Simplified computers designed in France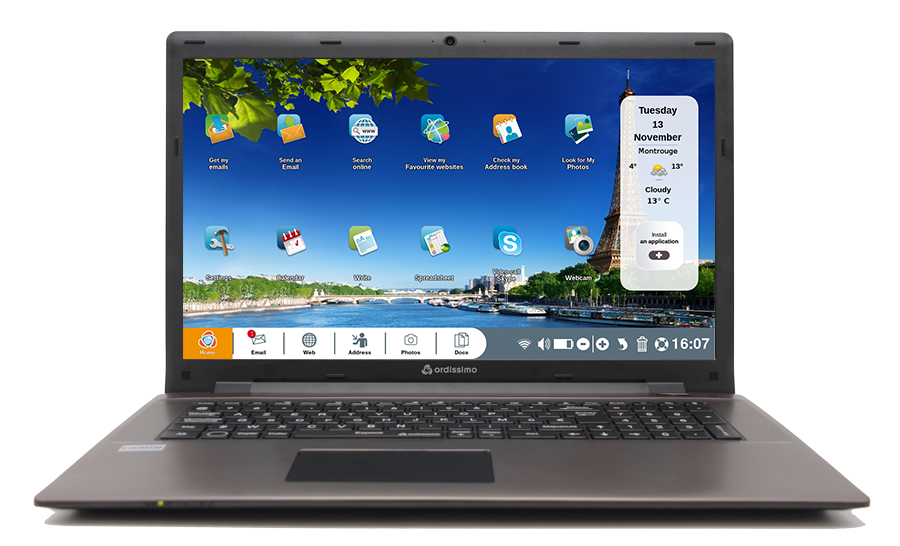 Our computers are the easiest of their kind. They have been designed for those who want to make their lives easier. Each function is straightforward and you will be able to master them in under 5 minutes... You won't cease to be amazed by how natural using them seems.

A CLEAR HOME PAGE

---
Everything has been made clear and organised logically to make your life easier. It's impossible to go wrong with an Ordissimo!

COMPLETE AND READY TO USE
---
Ordissimo gives you instant access to all of the functions of a traditional computer right from the very start.
All of the softwares you need are already installed on your Ordissimo!

COMPATIBLE
---
Ordissimo works with all of the most common formats (mp3, doc, xls, pdf, flash, ppt, jpg, bmp, ogg, wav, java, etc.) Images, sound, text and slides...you will easily be able to share your files...

VIRUS-FREE

---
The Ordissimo operating system protects your computer from all kinds of viruses.
Based on Linux, Ordissimo is renowned for its exceptional level of security.
Does it seem intuitive to press 'Shift' + ';' to type a colon? Is it intuitive to press 'Shift' + 3 to type a £? What do the F1 and F2 keys actually do? Well, with your Ordissimo keyboard you can forget about this unnecessary headache. The keys on the Ordissimo keypad all correspond to a single function so you are in control of all your actions!


APPLICATIONS WITH DIRECT ACCESS

---
Shortcuts to your most important applications are located at the top of your keyboard to make things quicker and simpler!
Available on all our models, 15" and above.

HANDY SHORTCUTS

---
To make the text on the screen bigger, all you have to do is press the zoom key. There is also a 'copy' and 'paste' key on your keyboard. Need to print something? Just press the 'print' key.

A KEY=A FUNCTION
---
All of our Ordissimo keyboards have just one function per key. No need to press multiple keys at the same time.
No reason to go wrong!
An amazingly efficient interface
Easy and straighforward to use, Ordissimo always lets you do more for less!
Highly polyvalent, your Ordissimo is equipped with numerous programmes which will allow you to write texts, create spreadsheets and retouch photos....
Whether you just want to relax, learn or work, you will be spoilt for choice!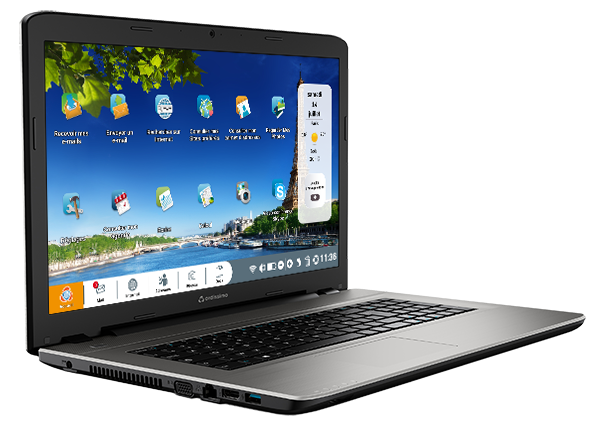 Internet
Research anything and everything in just one click from your home page

EMails
Sending and receiving emails has never been so simple.

Photos
Receive, retouch and send your photos without going wrong!