MAKING COMMUNICATION...SIMPLE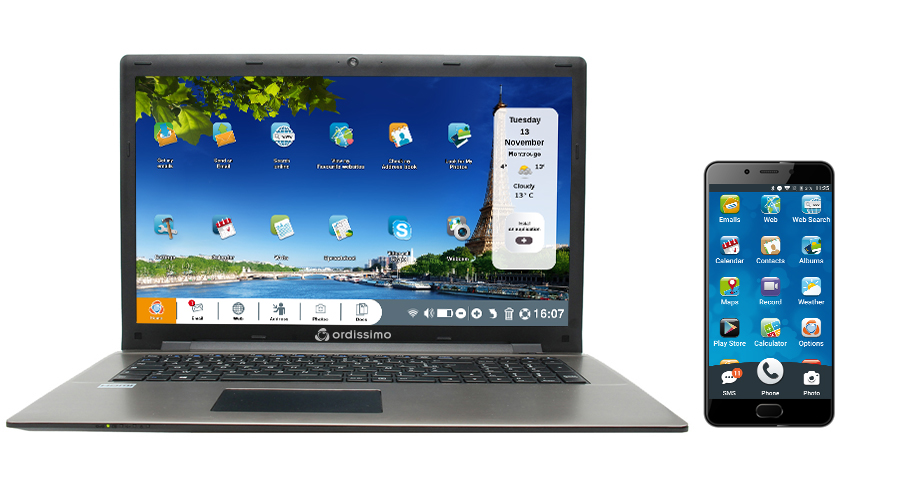 In England, over 12 million people don't feel comfortable using digital technology. Ordissimo's goal is to help these people and for over 12 years the brand has been producing incredibly easy to use computers. With Ordissimo, enjoy all the advantages that computers and smartphones have to offer, simply and efficiently. Ordissimo is the best option for those who want to.....communicate simply.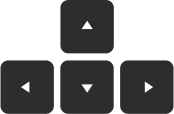 EASY
Ordissimo computers and smartphones are easy to use and designed for computer novices. Thanks to its straighforward operating system, you will quickly master your Ordissimo device. Everything is made clear and orangised logically to make your life easier.

COMPLETE
Ready to use, your Ordissimo will give you instant access to all computer or smartphone functions: Internet, emails, webcam, photos, word-processing, spreadsheets, calendar, address book, games, etc.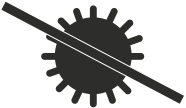 VIRUS-FREE
Ordissimo is renowned for its excellent security guarantees. The unique operating system used for Ordissimo computers automatically protects the device from viruses.

UNIVERSAL
Ordissimo devices are so easy to use that they are suitable for those who don't feel comfortable using digital technology as well as more experienced users who just don't want to get bogged down with complicated interfaces.

ADJUSTABLE
With Ordissimo, you can personalise your home page by installing new applications.

Find out more about how to personalise your device...

SIMPLE
ordissimo keyboards only have one character per key. You will no longer have to press several keys at the same time to type an @ symbol. You will also find keys for specific functions such as 'copy/paste'.
Find out more about the keyboard...

ASTUTE
The 'favourite' function on the Ordissimo smartphones allows you to find your favourite contacts quickly on the dedicated screen as well as your favourite applications on your homepage.

COMPATIBLE
Ordissimo works with all of the most common formats (mp3, doc, xls, pdf, flash, ppt, jpg, bmp, ogg, wav, java, etc.) Images, sound, text and slides...you will easily be able to share all your files...