THE INTUITIVE SMARTPHONES DESIGNED IN FRANCE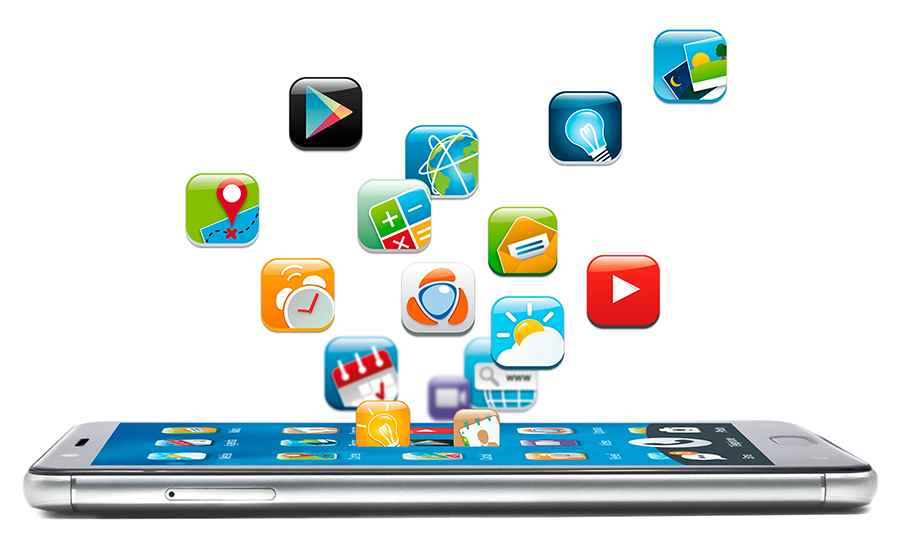 With the help of our customers, we have designed our Ordissimo smartphones for who are in search of simplicity above all else! Make a call, take stunning holiday pictures and videos, send a text message; everything is straighforward and has been designed to make your life easier.

ELEGANT
---
Their premium elegant design will please the most stylish of customers!

EFFICIENT
---
With a touch screen, a powerful processor, a comfortable memory, your smartphone will quickly become your indispensable companion!

INUITIVE
---
Make your life easier with the Ordissimo smartphone's intuitive inetrface. Everything has been thought of to make things straighforward!

SCALABLE
---
Discover and install thousands of applications on your Ordissimo smartphone with Google Play Store™ for Androids.



THE ESSENTIALS RIGHT BEFORE YOUR VERY EYES
With its direct access to the 3 applications you use the most, CALLS, TEXT MESSAGES and PHOTOS, you will be able to navigate more quickly and effortlessly. What's more, everything is written clearly in bold so that it is easy to read. To make a quick call, you have direct access to your list of contacts.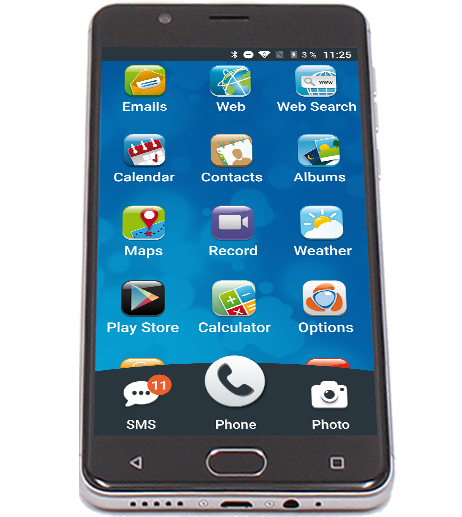 Phone
Call your loved ones, listen to your voicemail messages, see your call log or your list of contacts. It has never been so easy!
SMS
Sending and receiving text messages has never been so easy!
Photo
Direct access to your photo application so that you can take breathtaking photos and share them!
TECHNOLOGY AT YOUR SERVICE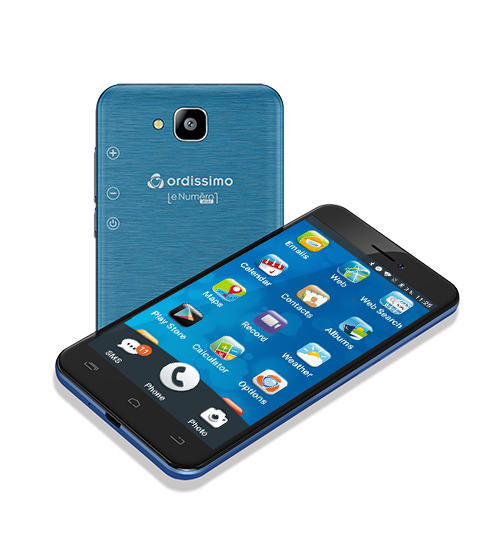 Front and rear camera
A front sensor for your selfies and a rear sensor for great photos or videos. Share them with all your friends!

Compatible with any telephone company
Ordissimo smartphones are compatible with all telephone operators whether in 4G, 3G / 3G + and 2GSM!

Dual-SIM
Your smartphone can store two SIM cards. If you don't need two, the second slot can be used to store a microSD card.