The world's easiest tablet
Staying close to each other can be as easy as 1-2-3! With its large screen, Celia is very comfortable to use. Easily contact your friends and family on video. E-mail, Internet, and Photo applications have never been so clear.
Zoom in on the interface as much as you need. Send and receive emails, create and share photos, search the web, play games, read, watch videos... Fully Live your digital emotions with your Ordissimo Celia tablet.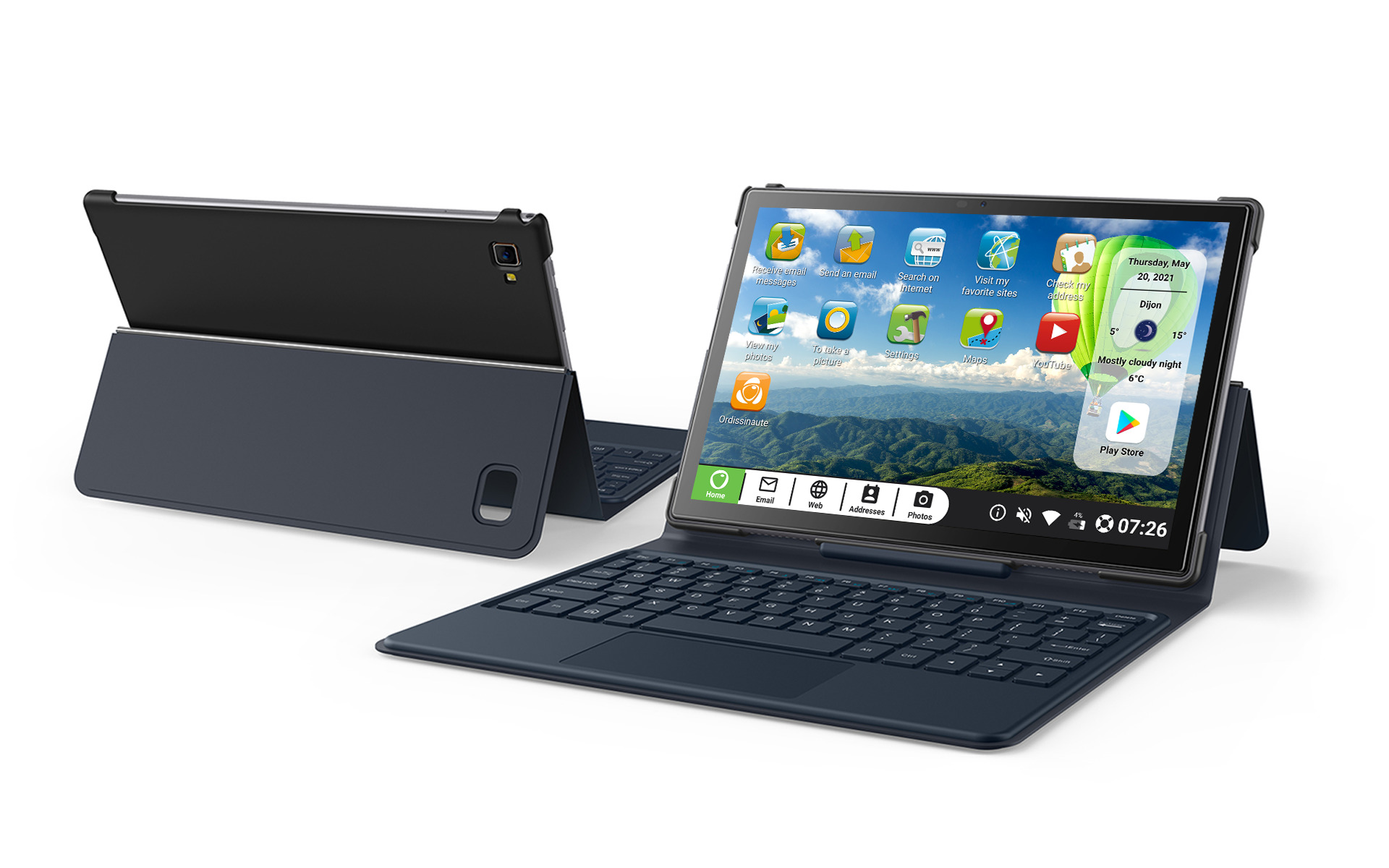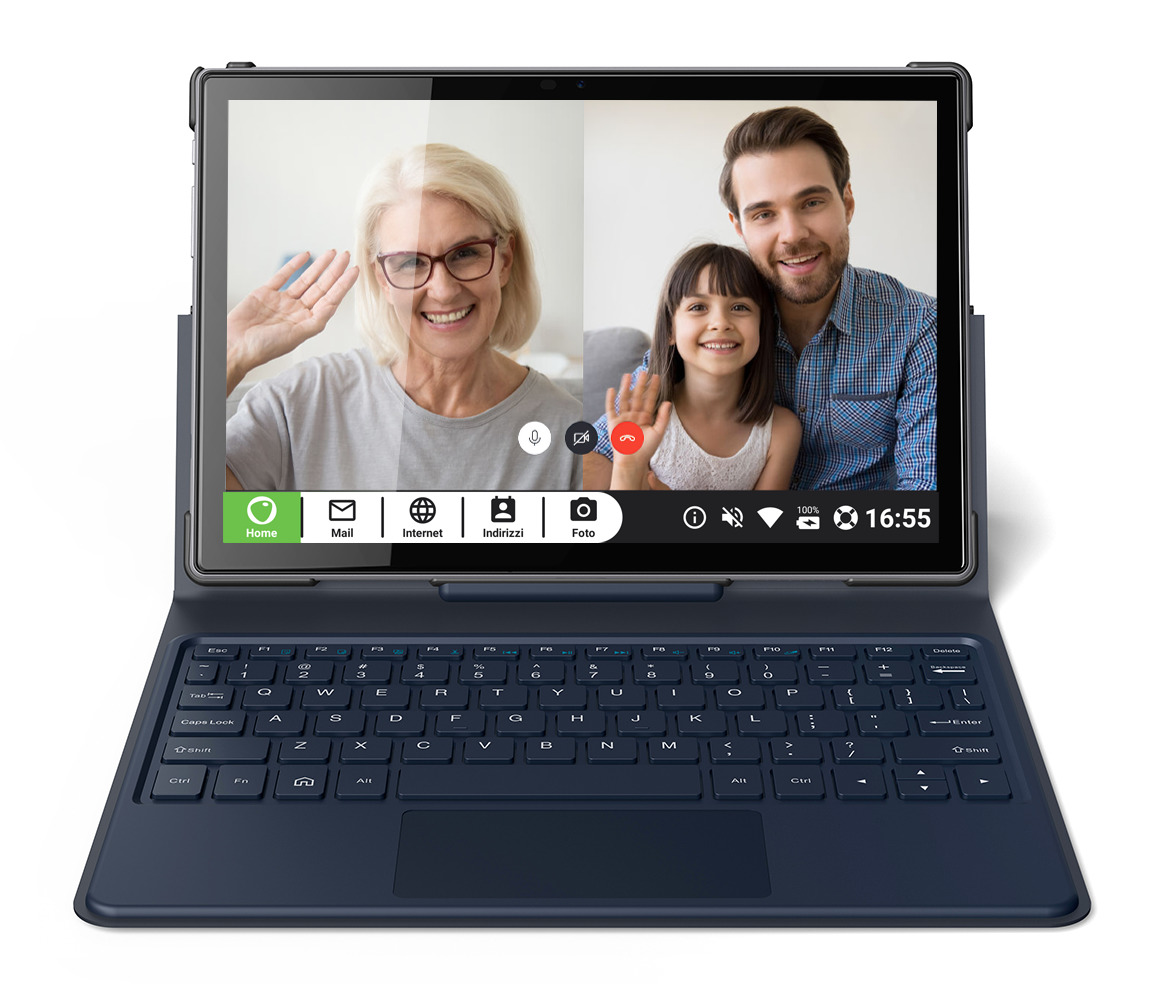 Easily contact your friends and family on video!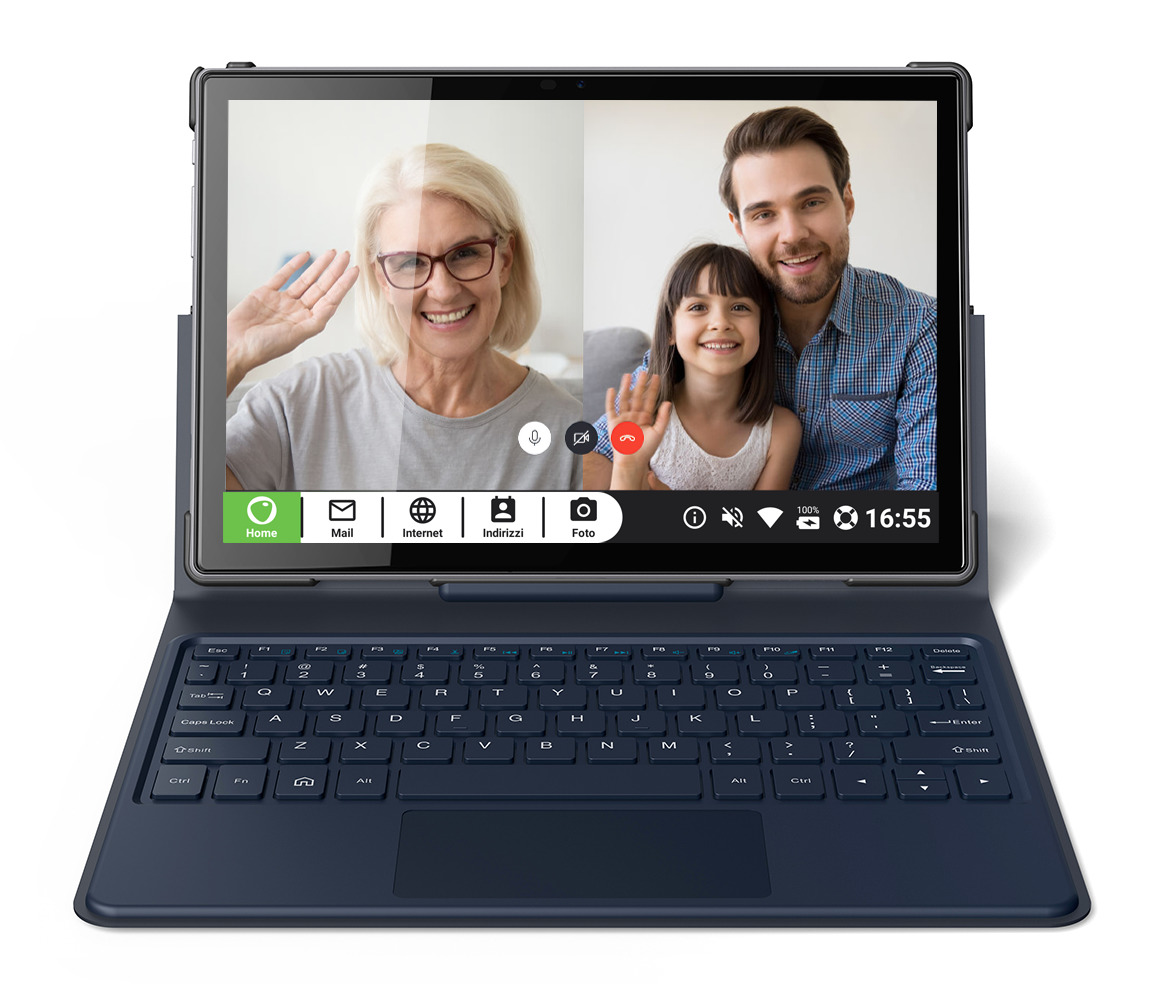 Making a videoconference with your family has never been so easy! Press the "Video" button in your family member's contact details. You automatically start a WhatsApp video call. You can of course use all other standards on the market: Zoom, Google Duo, Messenger, Skype, Jitsi, etc...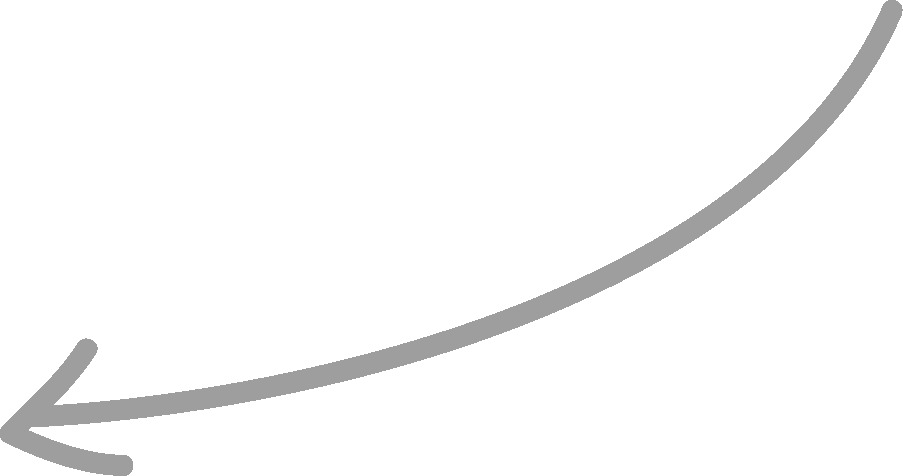 Simple to use & easy to understand
The entire interface of your Celia tablet has been designed so that a beginner can use it in less than 10 minutes. The texts are in your language and clearly explain all possible actions.
In each application, the most important buttons are highlighted to be as effective as possible.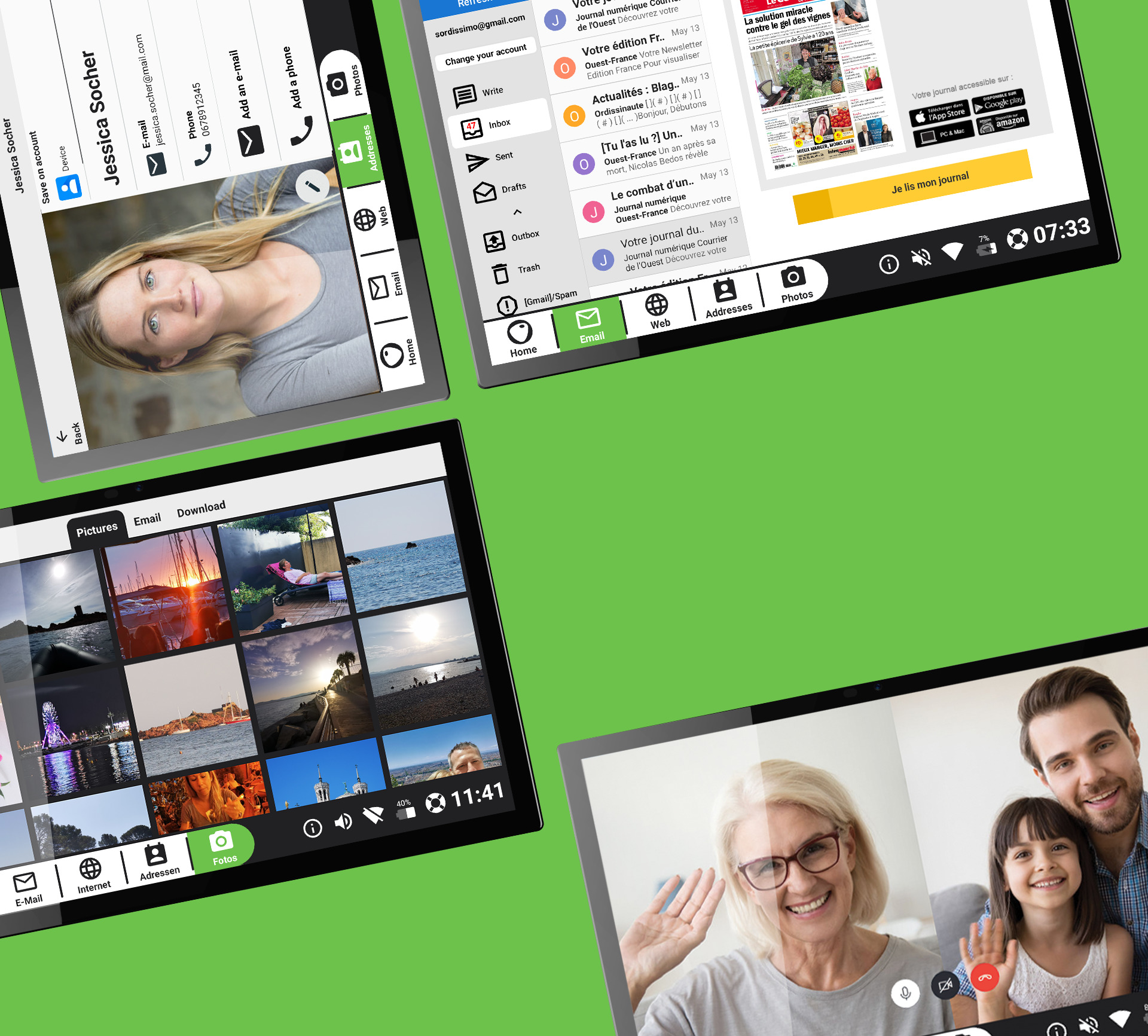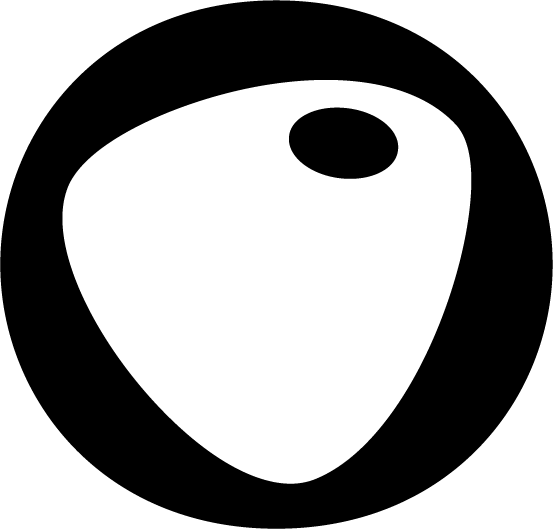 In 1 click, browse the web and enjoy millions of applications in Google Play Store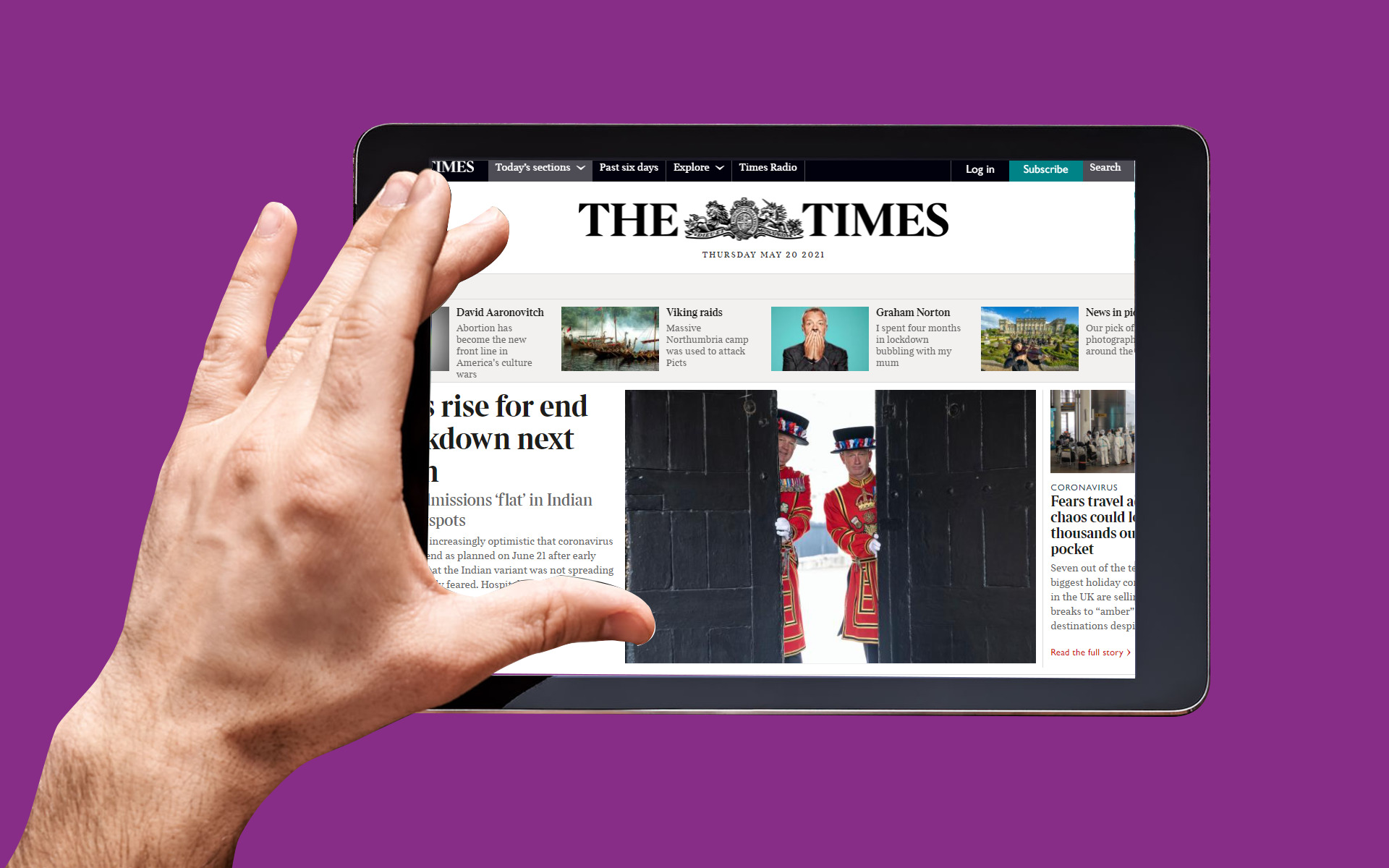 Zoom in the content your watching according to your needs.
Everyone has their own reading habits, glasses or not! You can easily zoom in your photos, your emails or your web content to be as comfortable as possible.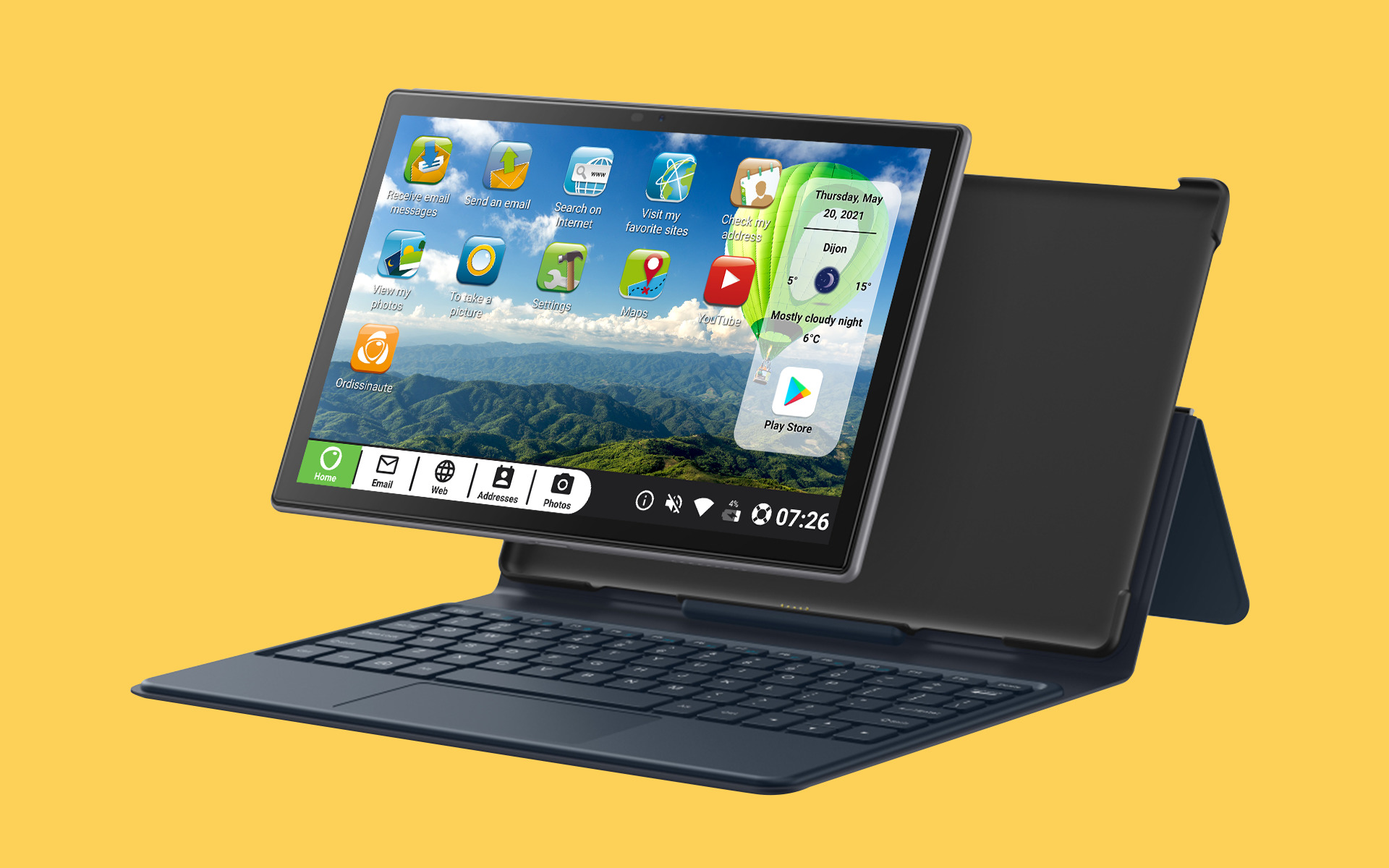 Simplified keyboard & removable case
What could be more enjoyable than turning your tablet into a small computer? Complete and perfectly portable, your keyboard has a precise trackpad and keys with a pleasant physical feedback. Your Celia tablet fits perfectly into its shape. When you're done working, it folds away to discreetly protect your Celia.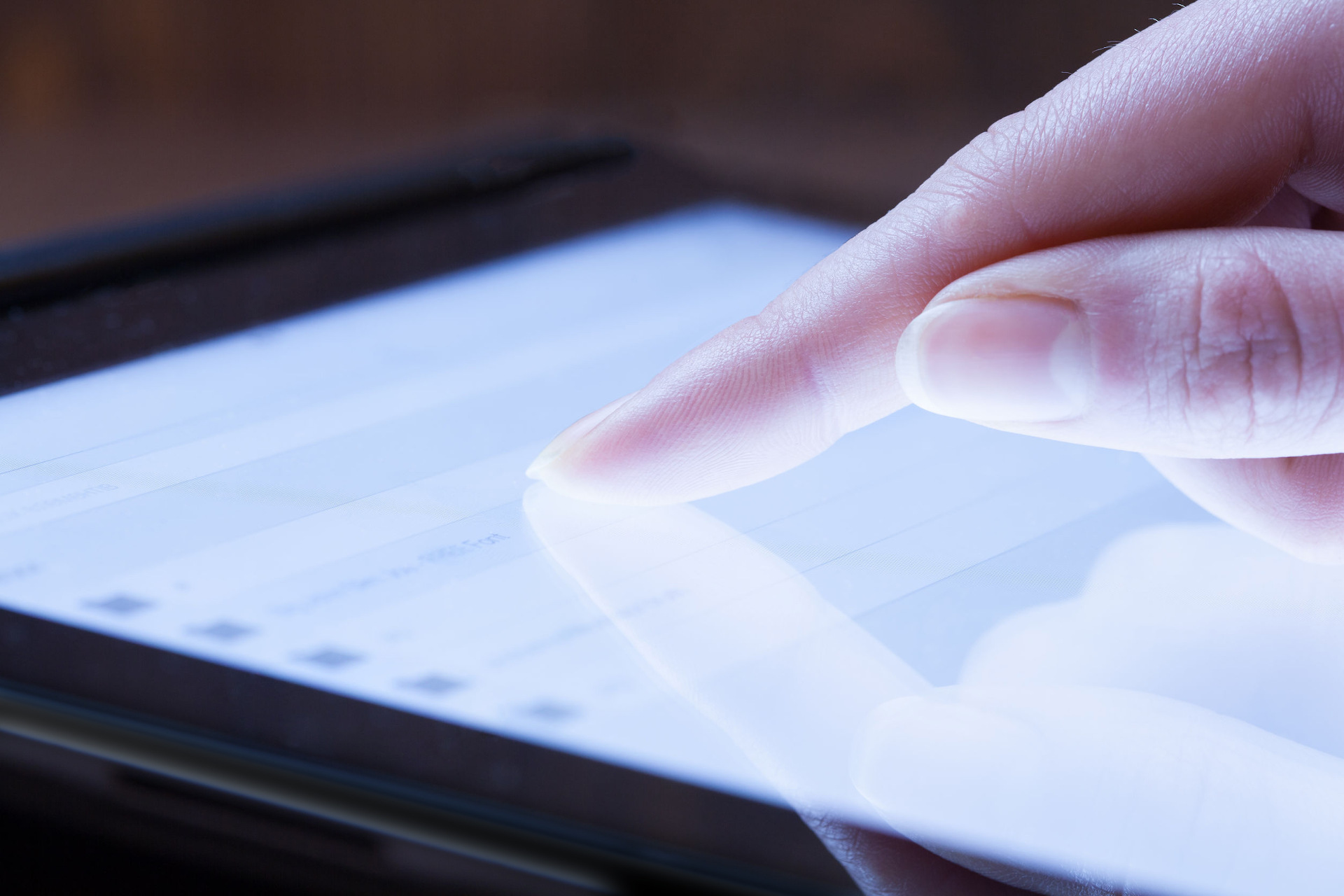 A great subscription-free tablet
Unlike some other tablets, you don't have to pay a monthly subscription. You don't pay for content that you can find for free. You own your tablet.

You are free to use your Celia tablet as you want, and browse all the sites you want.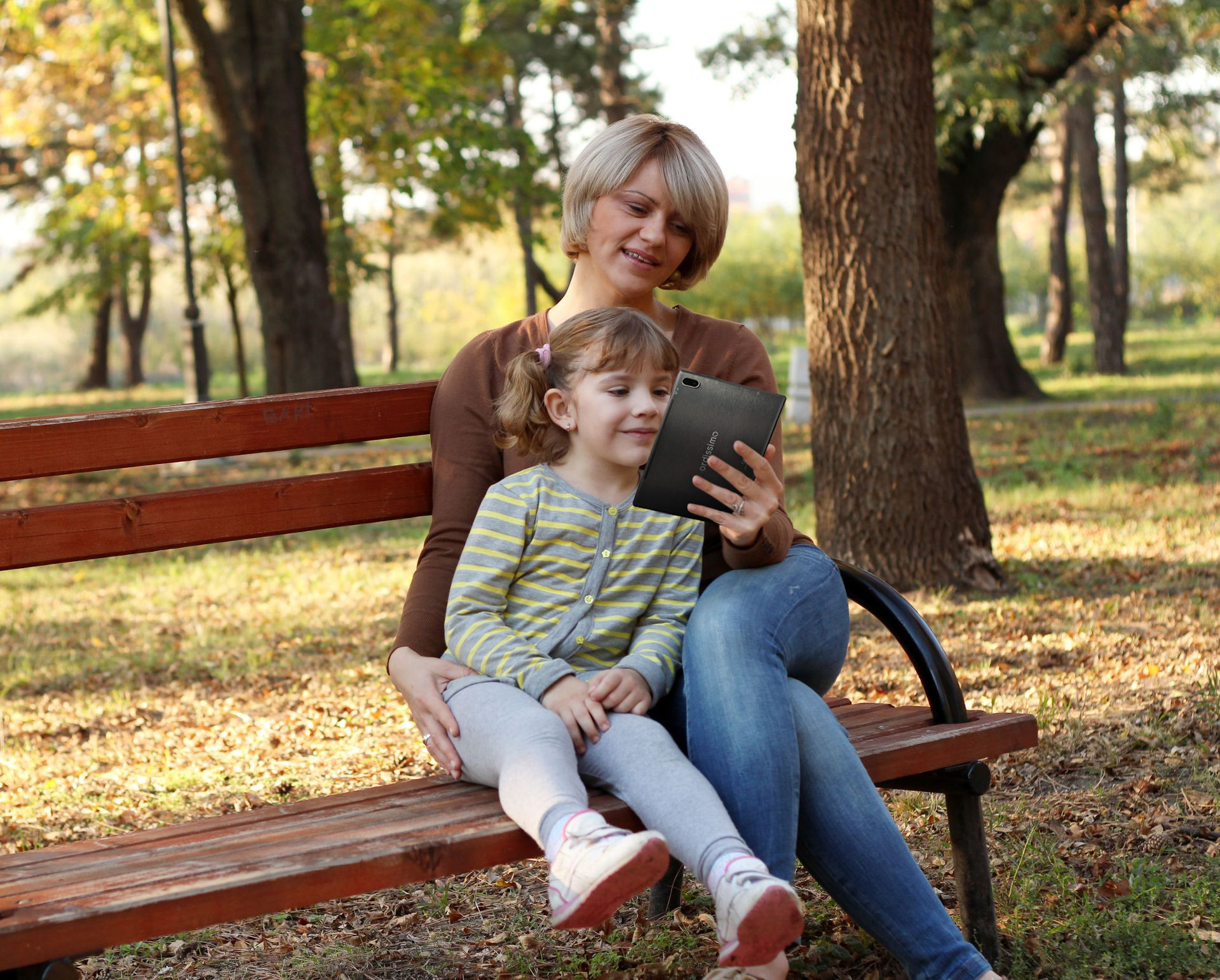 A spectacular 4G tablet
If you want, you can put a 4G Sim card inside your Celia Tablet. As with a phone, you can make phone calls, send messages, and browse the web. Great for those who travel frequently !
Compact, powerful, safe and intuitive
Well, you'll be surprised: it doesn't cost more!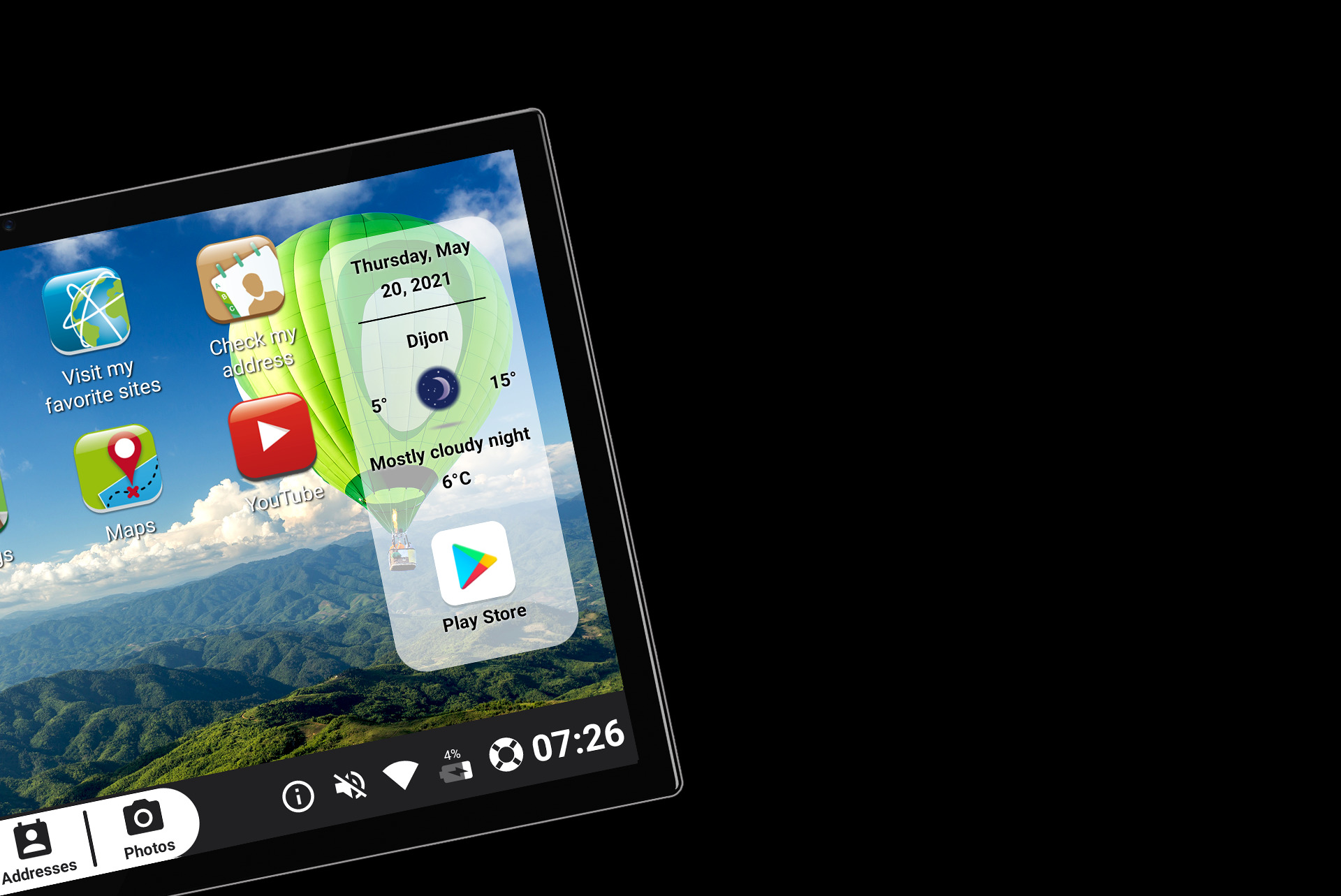 Compact, powerful, safe and intuitive
Well, you'll be surprised: it doesn't cost more!

Thanks to your 4G sim Card, you can make your phone calls or browse the web !
You can of course use your Wifi network to get your Internet connection. You can also get a Nano 4G Sim card, which you can buy from your phone provider. Like on a phone, you can access the internet anywhere, make phone calls, send text messages or even make video conferences!